Ultimate Song Lessons Cheat Sheet
Do you ever feel lost in your journey learning the guitar,  bouncing randomly from one song lesson to the next, only to realise 20 minutes later that your in above your head?
The Ultimate Song Lessons Cheat Sheet will allow you to choose your next song to learn, knowing it will be perfect for your skill level… no more just clicking and hoping.
400 Blues Jam Tracks
400 Blues Jam Tracks is a monstrous collection of 12 bar blues jam tracks.
It comprises of 12 blues styles at three speeds – slow, mid and fast. But here's you kicker, you get those 36 style and tempo variations in all 12 keys for the ultimate jamming versatility.
That adds up to a epic 400 jam tracks!
250 Modal Jam Tracks
250 Modal Jam Tracks is a monster sized collection of modal jam tracks to hone your modal skills soloing. Featuring all 7 modes, in all 12 keys, at various tempos.
You get tracks covering all 7 modes Ionian, Dorian, Phrygian, Lydian, Mixolydian, Aeolian and Locrian, in 12 styles at slow, mid and fast tempos.
It's the truly complete modal jam track collection.
Metronome Triple Set
The key to developing rock solid timing and improving your speed is practicing with a metronome.
This pack includes 3 sets of digital MP3 tracks, 1 regular click metronome and 2 inovative counting metronomes.
Download your free 3 track tester now!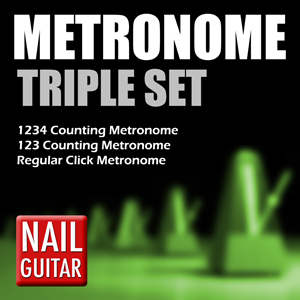 Give Me Drums
Want drums for practice, jamming or song
writing? Give Me Drums is an awesome sound collection of 121 MP3 drum tracks that covers 10 music style.
I created GMD because I was sick of seeing people wasting hundreds on lousy sounding drum machines.
Download your free 13 track Basic Edition now!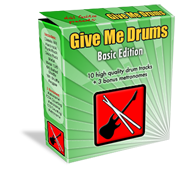 Nail Guitar Coach
Im very excited to be soon releasing the awesome 'Nail Guitar Coach'.
'Coach' is for guitarists what a personal trainer is to a world class athlete. It keeps you focused and drives you to get the greatest improvement possible from your time on the guitar. You've never seen anything like it!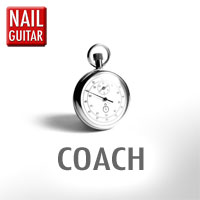 Guitar Pro 7
Ever wondered how I make those slick looking tab sheets for my lessons? With Guitar Pro that is how! It's moving cursor shows you exactly where you are in the music making learning a breeze.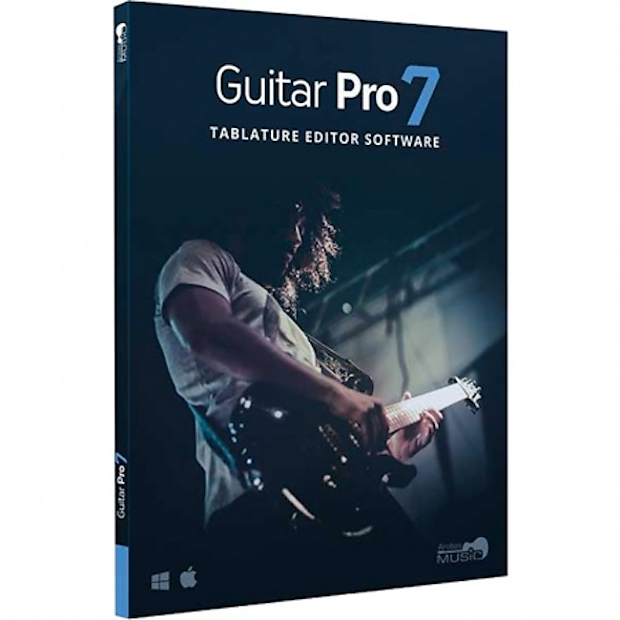 Easy Songs Cheat Sheet

Save countless hours bouncing between song lessons that are above your current skill level
Get my cheat sheet of 33 easy songs lessons for beginner guitarists.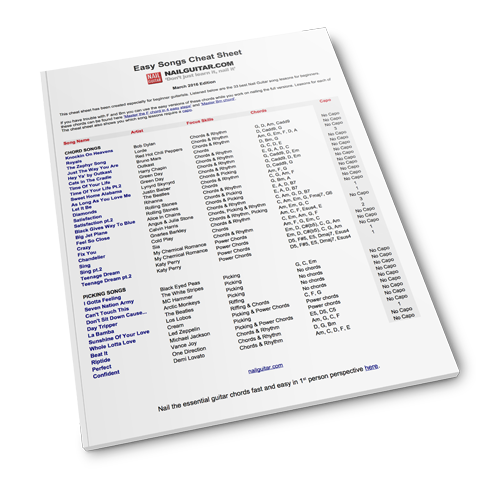 Nail Guitar VIP Lessons
Sign up for free and recieve weekly tips & tricks lessons exclusive to VIP members! You will also get updates of new Youtube lessons and special offers, discount on Nail Guitar's guitar training products.